Most patients with dental open bites also have lip incompetence so the tongue provides the anterior seal rather than the lips like in this 8 year old male patient. The goal of Orofacial Myofunctional Therapy (OMT) is to achieve lip closure at rest or lip competence which can only occur if the patient can breathe nasally on a consistent basis. Once the nasal airway interference is resolved via an ENT and an Allergist evaluation, OMT can teach patients to keep their lips to stay closed and the tongue to rest in the roof of the mouth in order to restore harmony and counteract the damage caused by poor oral rest posture. OMT does not take the place of orthodontics but helps the orthodontist in achieving successful orthodontic treatment. IAOM Certified Orofacial Myofunctional Therapists are trained to help orthodontists achieve stable orthodontic results.
#InternationalAssociationofOrofacialMyology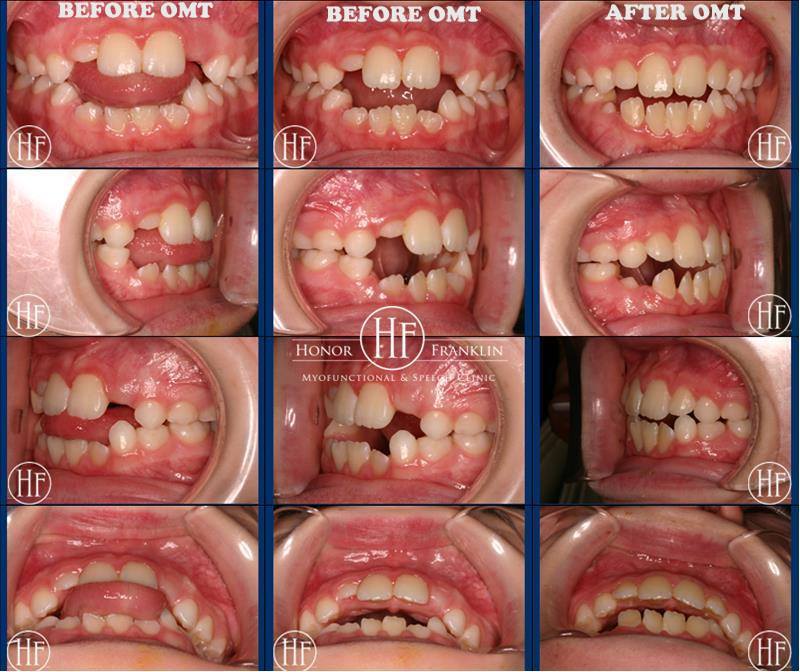 Dr. Honor Franklin is an IAOM Certified Orofacial Myofunctional Therapist at Honor Franklin Myofunctional & Speech Clinic call 972-233-1312 to set a consultation.