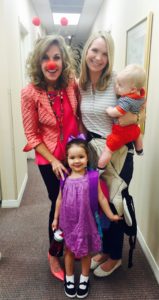 When I first started my private practice specializing in Orofacial Myofunctional Disorders (also known as "tongue thrust") and Articulation Speech Disorders in 1977, I always thought I needed to be "professional" at all times but I quickly learned I can be professional ~ AND have Fun!
Research has shown that people learn in a playful environment and that learning is facilitated by anything that promotes a playful state of mind. (See: Why Students Learn Better in a Playful Environment)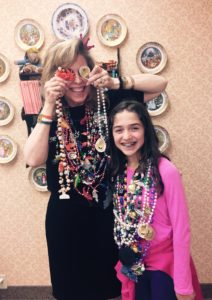 And studies show that having fun is the best stress reliever ~ because when you are having fun, you are right in the moment enjoying what is ~ here and now. (See: "How to Laugh and Have Fun to Relieve Stress")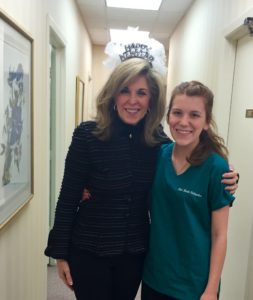 I love costumes and I love to have fun!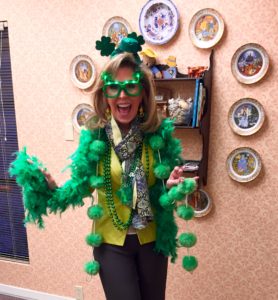 My patients range in ages from 5 years to 76 years of age and I have found my adult and adolescent patients enjoy my antics as much as my young patients!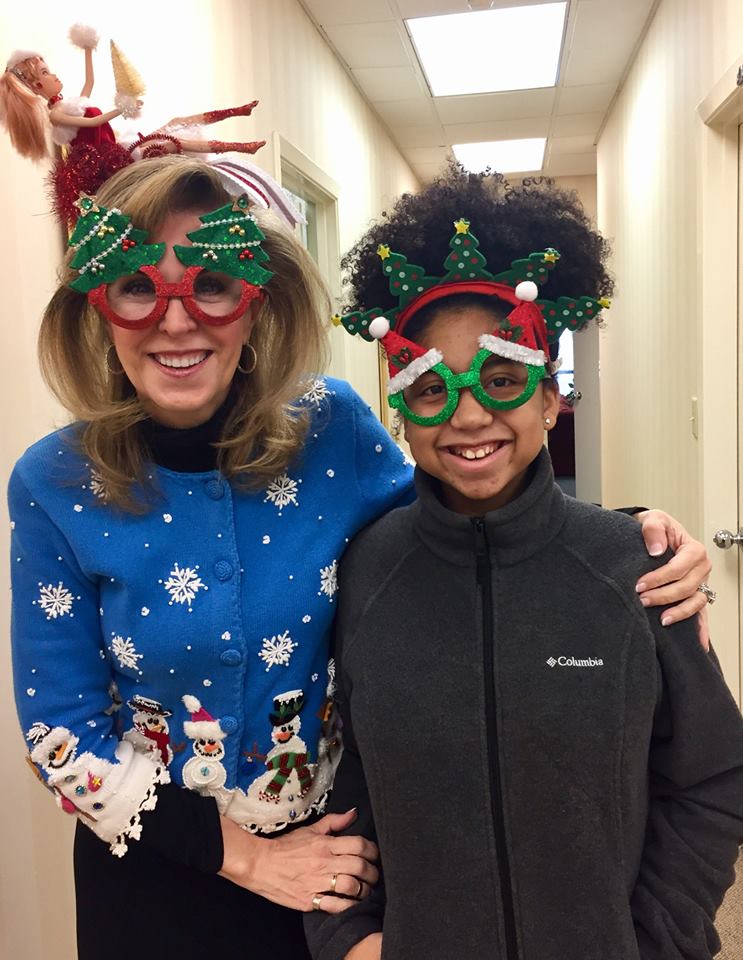 On Cinco de Mayo, I dressed up and greeted one of my adult patients with a "Happy Cinco de Mayo! How are you today?" and after her initial surprise, she started smiling and laughingly said, "Well now, I am doing great!"
I feel everyone needs to have a little fun in their lives cause life can be pretty serious at times.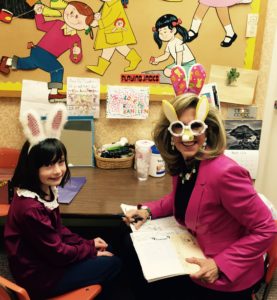 Having fun can be contagious and my patients love to help me spread the fun!
(If you want a good laugh, then watch this video of one of my patients helping me celebrate the first day of Spring here!  She is hysterical!)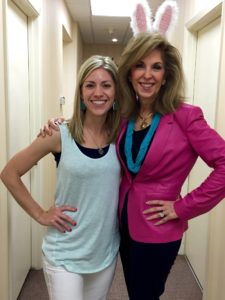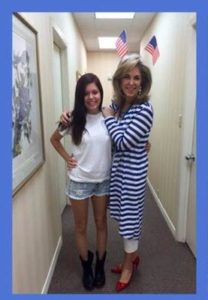 So, that's my goal. To put some fun in my patient's lives, to relieve stress and to help them to be successful in my therapy programs because I feel everyone learns better in a professional – and Fun – environment!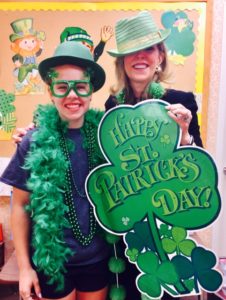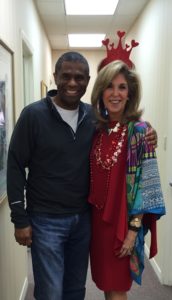 Since 1977, Dr. Honor Franklin has specialized in the evaluation and treatment of Orofacial Myofunctional Disorders (OMDs) in children, adolescents and adults which include an incorrect oral rest posture of the tongue and lips, an incorrect swallowing pattern (known as "tongue thrust" or "tongue thrust swallowing"), prolonged non-nutritive sucking habits and articulation (speech) disorders.She holds the distinction of being a Board Certified Orofacial Myologist/Myofunctional Therapist by the International Association of Orofacial Myology (IAOM); an honor held by a small percentage of professionals practicing orofacial myofunctional therapy. In fact, she in the ONLY Certified Orofacial Myofunctional Therapist in Dallas and is only one of three in the state of Texas! In addition, as a practicing Speech-Language Pathologist, she maintains Licensure by the State of Texas and a Certificate of Clinical Competence awarded by the American Speech and Hearing Association (ASHA).
Dr. Franklin has had extensive training and experience with orofacial myofunctional disorders (OMDs) and articulation (speech) disorders and is considered an expert in these fields. She welcomes referrals from Orthodontists, Pediatric Dentists, Maxillofacial Surgeons, Dentists, Pediatricians, Internists, and Speech Language Pathologists.
Call today to schedule an appointment with Dr. Honor Franklin at Honor Franklin Myofunctional & Speech Clinic 972-233-1312
and Check Us out on Social Media: